Tim and Caroline have lead fundraising efforts throughout the year under the Christopher Court Foundation that they started in 2012. You can make a contribution here.
Tim and Caroline Court created the Christopher Court Foundation in memory of their son Christopher. Christopher was diagnosed with a brain tumor at the age of six on January 17th, 2011.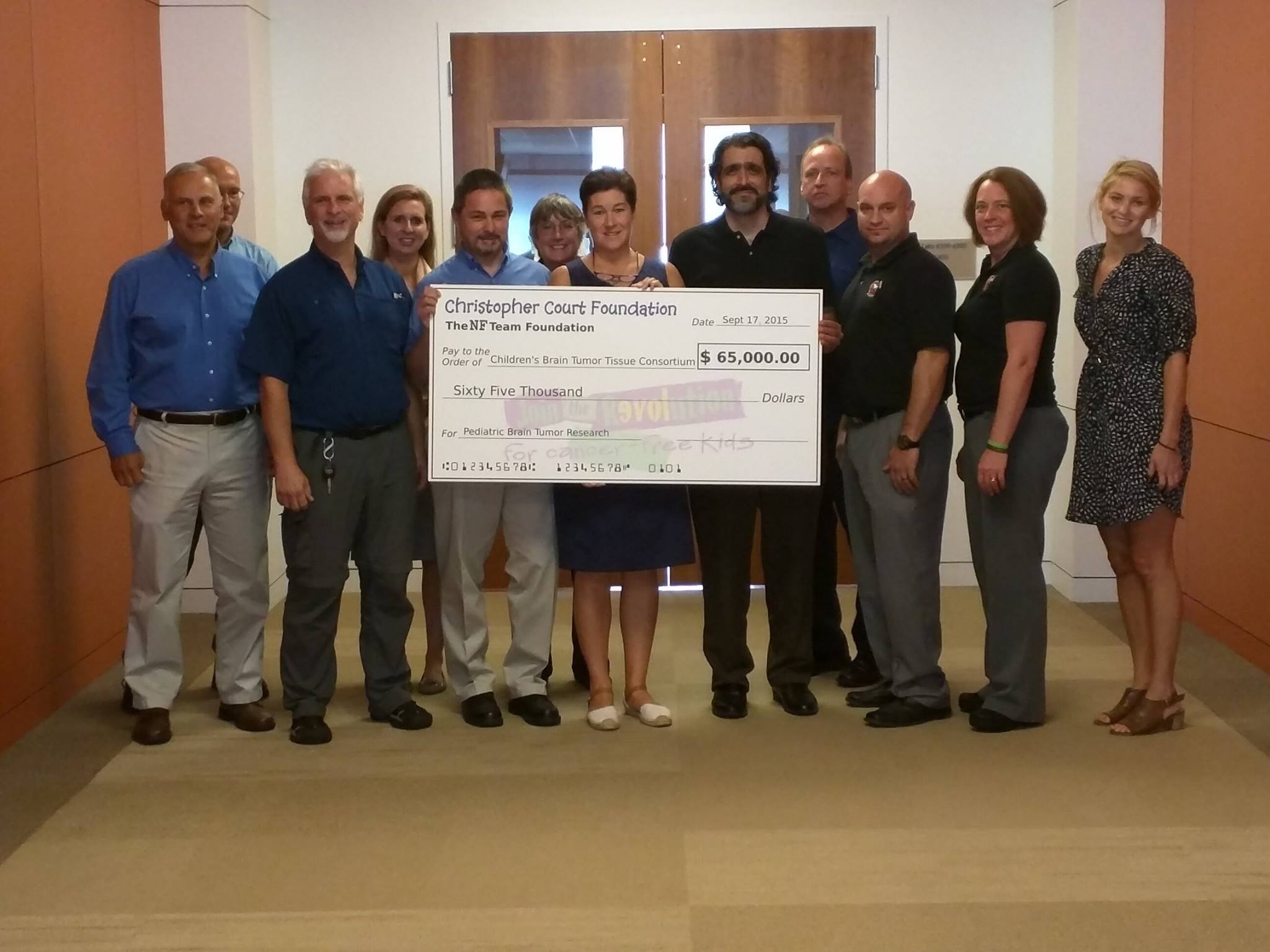 Christopher died from his tumor on October 27th, 2011. The Christopher Court Foundation is dedicated to advancing research into pediatric brain tumors. You can read more here.
The foundations signature event is the annual Tsunami Karate Kick-a-Thon. Tim and Christopher greatly enjoyed taking Karate together under Sensei Bruce Costa, head of Tsunami Karate.
This year they are also working on a bicycle relay team for Race Across America 3,000 miles in just 8 days. Now thats dedication!
Team Revolution riders, Steve Kendra, Tim Court, Jim Viscusi, and Bruce Costa have been training for over a year and plan to make the race in June of 2016. You can donate here.
The funds raised from the race will go to the continued development of the Children's Brain Tumor Tissue Consortium. The CBTTC provides a state of the art brain cancer tissue bank. The CBBTC has grown to 10 institutions including Childrens Hospital of Philadelphia, Children's Hospital of Chicago, Seattle Childrens and Children's Hospital of Pittsburgh.
The consortium provides tissue storage, full genomic sequencing and then make data freely available to any researchers in an effort to accelerate the development of treatments for pediatric brain cancer.
Tim and Caroline would like to thank everyone for the generous contributions to the Christopher Court Foundation and their sister organization dedicated to the same cause, Join The Revolution, in the past year.
The CBTTC has grown so much in the past several years, Tim Court said. There are several research projects underway involving DNA sequencing and immunotherapy that were described to us today. Including one targeting the DNA mutations in DIPG. I'm very excited that we have aligned ourselves with this groundbreaking research.