The radio is a fantastic way to enjoy music, sometimes even better than your own CD collection because you get the chance to hear new songs.
You can also enjoy the radio experience on your computer. Several internet websites stream (which means continuously play) music the same way the radio in your car does. These sites also have the capability for the listener to select which genre of music they want to hear, or even to play songs similar to a particular artist.
Pandora is one of these websites. You can listen to music for free, and youll hear fewer ads than you would listening to the radio in your car. Heres a walk through guide to get you listening to your favorite music on your computer!
Visit the Pandora Website
On your Telikin you can easily get to Pandora.com by first opening up the Web, then from your QuickLinks page, click the Pandora icon in the Internet Radio category.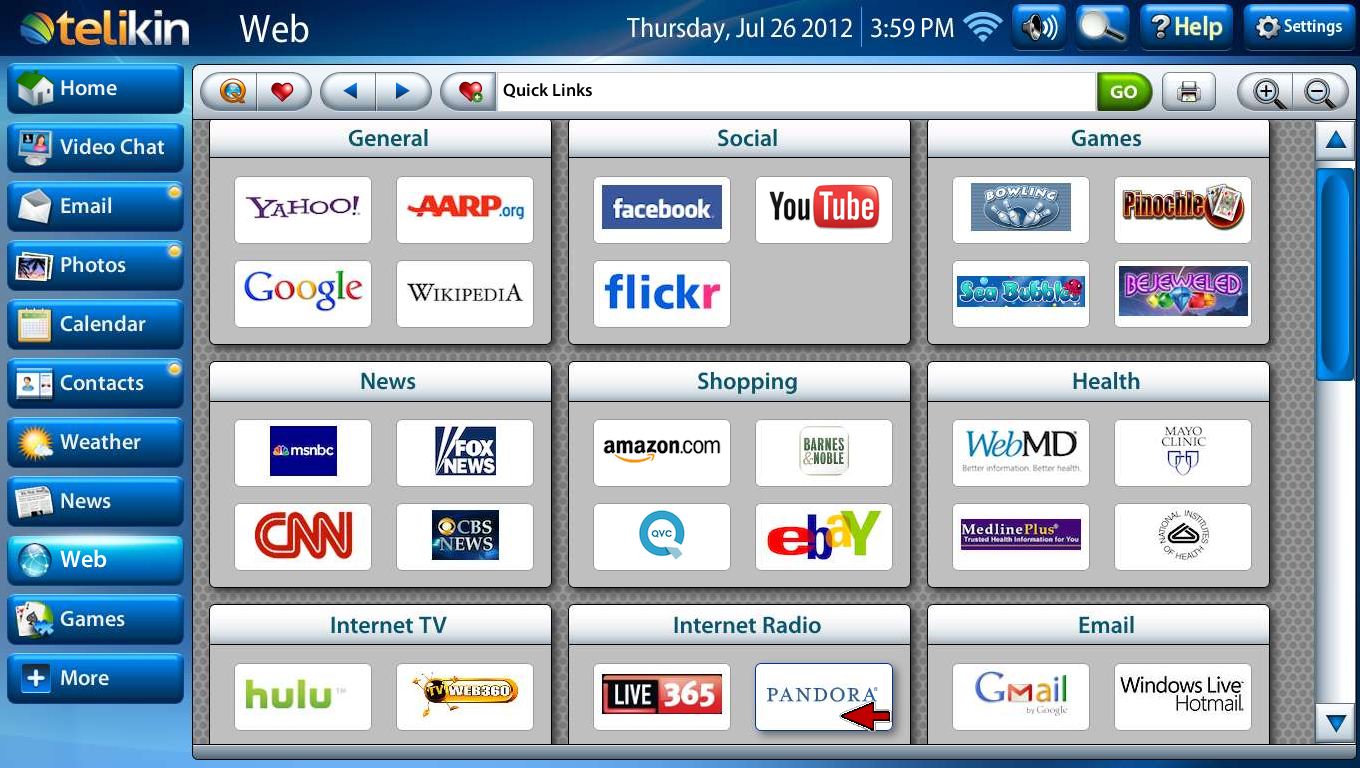 Register for a Free Account
Youll then see the Pandora Home page. Youll have to register a free account to listen to music. All you need is a working email address to do so. First click the word register.
Enter the information in the white field boxes. First enter your email address, and then create a new password for this Pandora account. Fill in the rest of the information. When youre done, click Register.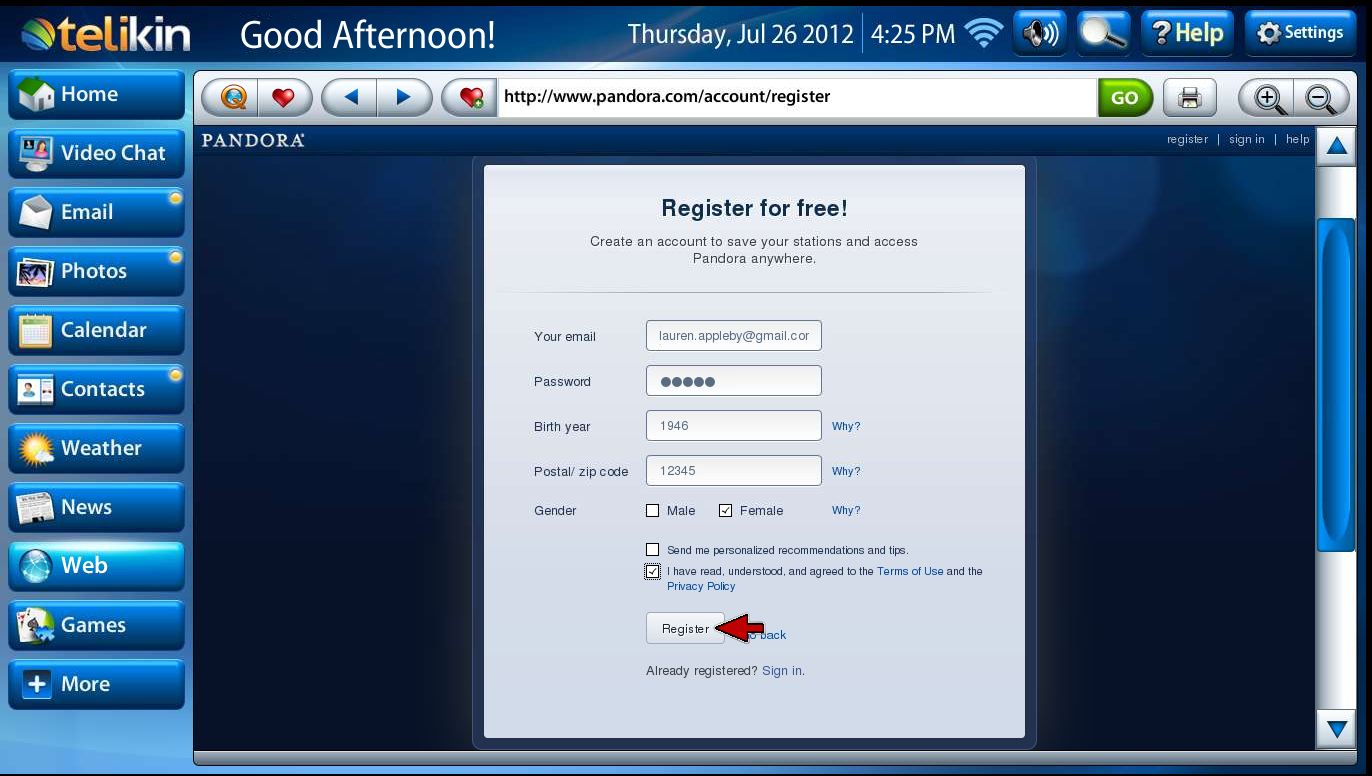 After your create your account, you'll be asked if you want to make your profile public, which means other people will be able to see what music you are listening to. Uncheck this box by clicking on it if you DO NOT want people to be able to see your profile. After clicking the "Continue" button, you might see an ad. If so, you can click the "No Thanks" button to continue to the radio player.
Select what kind of music you want to hear
To get started, click in the skinny white box and type either a genre of music (such as jazz or an artist that you like, such as Frank Sinatra). As you start typing, youll see a list of suggestions come up. Click which one you want, usually its the top one on the list.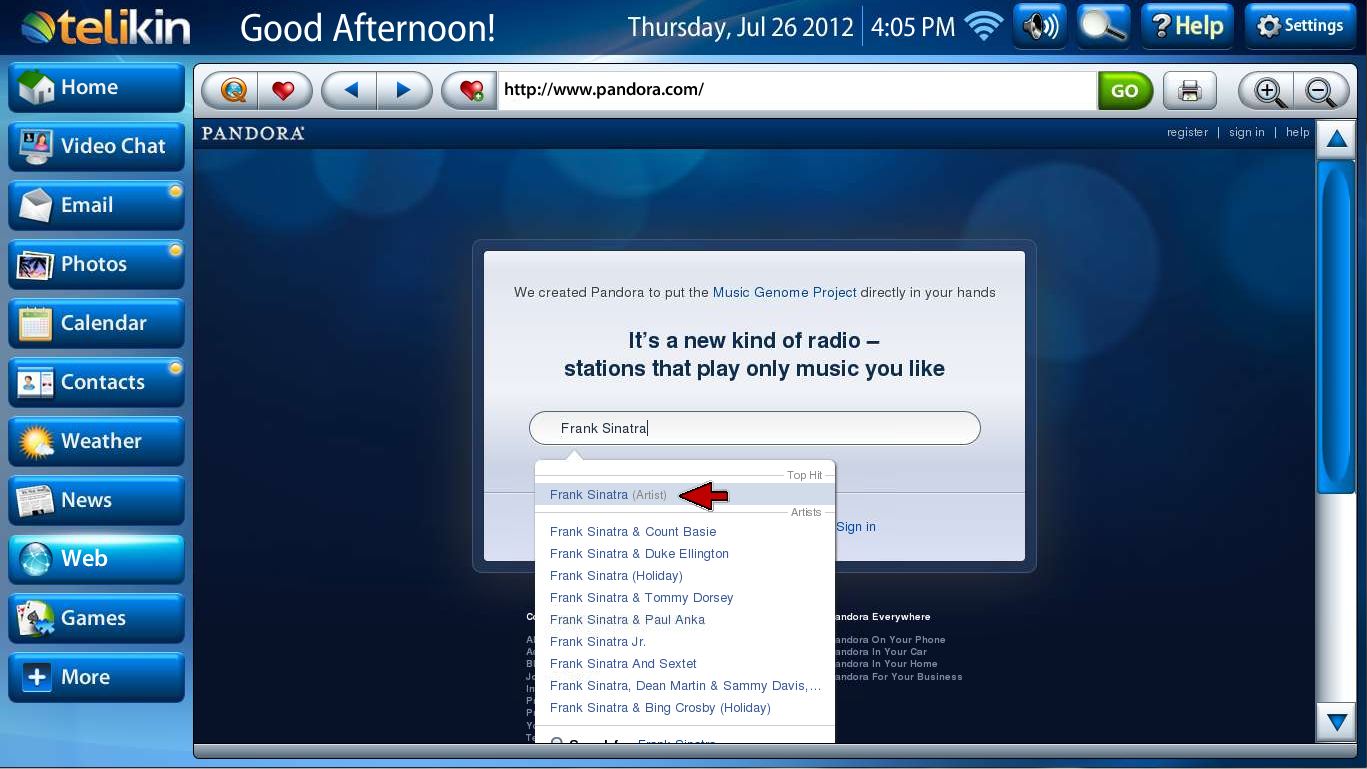 Immediately, a new screen will appear, and the music will start to play. You can see the name of the song, the artist, and the album. You dont have to do anything further, you can simply sit back and listen now! Pandora will automatically play the next song. Every once in a while, youll hear an advertisement before another song plays. If you just let them play, your music will continue once the ad is over.
Customize your music
You can pause the music by clicking the round pause button in the top gray bar. You can then play the music by pushing that button again. This pause button works like a CD player, rather than the radio in the car. If you pause a song, then click play again, it will pick up where it had paused.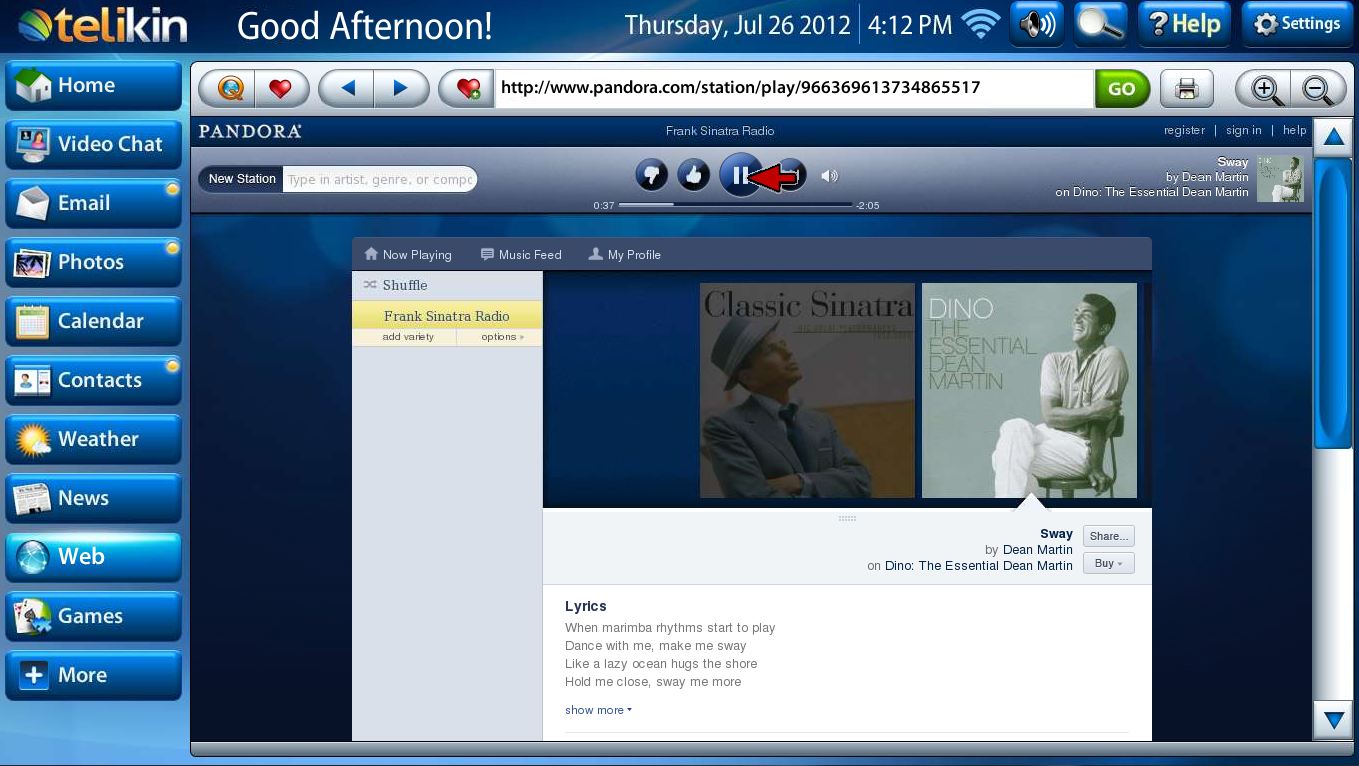 Youll notice that Pandora does not just play music from one artist or album. They mix things up by playing songs that are similar to your original selection. You can tell Pandora whether or not you like a particular song. In the top gray bar, to the left of the Pause button, youll see two buttons one with a Thumbs Up icon and one with a Thumbs Down icon. If you like the song that youre listening to, click the Thumbs Up button. Pandora will know to play more songs like that one. If you dont like the song, click the Thumbs Down button, Pandora will immediately go to the next song and not play that song anymore.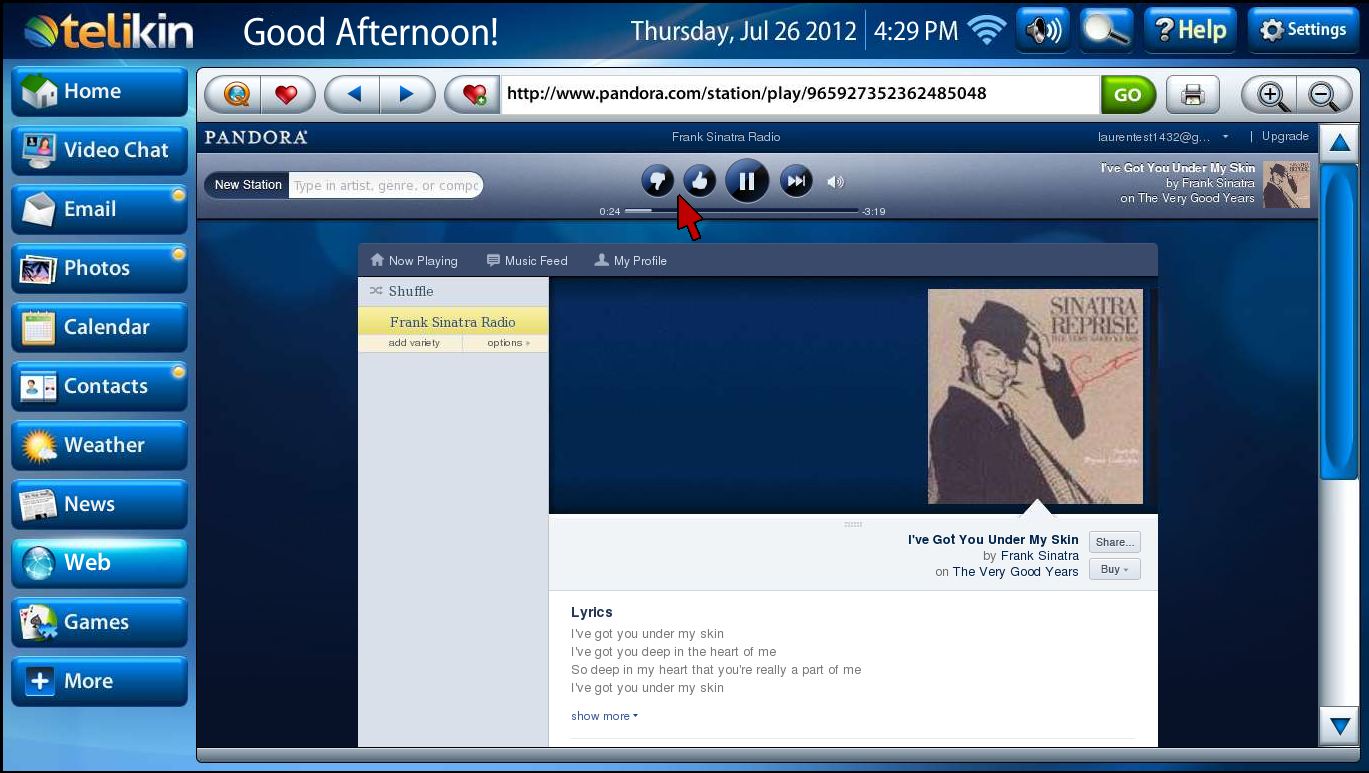 You can also skip a song by clicking the round button to the right of the "Pause" button in the top gray bar. By skipping a song, Pandora will know not to play that song again for awhile.
That's how you can listen to the radio on your computer!