to remember, appreciate or celebrate the person or group being recognized.
So today, we honor the senior citizens in our lives and recognize the impact that theyve had on us. Whether it be a grandmother who always baked you cookies on your birthday, a grandpa who took you fishing every summer, a neighbor who taught you piano, or even simply a friend with whom youve had some really fun times, today should be the day that you make sure they know how much you appreciate their friendship, guidance, and company.
And after our celebrations today, shouldn't we take the time to appreciate the seniors in our lives every day?
Seniors have so much to offer us. They give us wise advice when we too often allow our young hearts to be led astray; they remind us how even though the world seems to change quickly and often, some things are constant; and when we let them, seniors can show us how much we have to look forward to in life. To be able to share stories of an interesting life and the lessons it has imparted is a wonderful gift.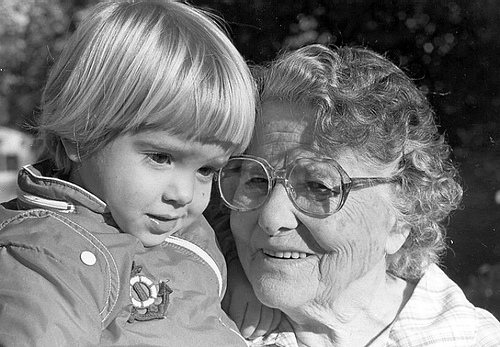 Here at Telikin, we believe in honoring seniors every day. Creating a computer for seniors is about so much more than just making a new technology, its about realizing that this honored group deserves to have a computer product they can,and want, to use.
Because you and I can do a quick Google search on our iPhones or flip through multiple tabs on multiple internet browser windows on our small laptops, we can easily overlook how frustrating that experience may be for someone whos never used a computer before.
But just because someone is mature, doesnt mean they lose all interest in learning anything new. Just yesterday, I spoke with a lady in her 80's who even though she was "old," she exclaimed to me, "I still have all my marbles! Shes an artist and wants to use the computer to research artwork and museums. We hear from enthusiastic people daily who share their stories of how they are using their computers!
Many seniors want to use technology, they just dont know how to get started or havent gotten the help they need to learn.
And thats why were here. Our Telikin computers are the answer for those individuals who want to get started (or try again) with technology. Computers give people another way to connect and share their lives with the ones they love. And we could all certainly benefit from connecting a little more with our older loved ones.
To celebrate National Senior Citizens Day, please share with us a story about a senior in your life (or if youre a senior, please share any sage advice with us) by leaving a comment below!