Now, I would like to introduce you to Frank. As a part of our new blog series, Meet the Telikin Team, I sat down with Frank Fierle and asked him a few questions, so you can get to know him a little better.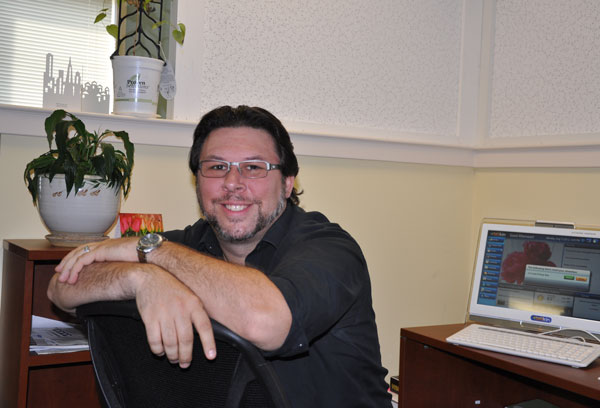 Q: Whats your position here at Telikin?
Frank: Inside Sales Lead
Q: What do you love most about this position?
Frank: Selling a product that matters to people, that can better the quality of their lives. But equally, I love the people I work with.
Q: Ok, can you describe yourself in three words?
Frank: Dedicated, honest, grounded
Q: Finish this sentence: When I was growing up, I wanted to be a ___.
Frank: Professional Football player
Q: What's something you can't go one day without?
Frank: Music
Outside of his role here at Telikin, Frank also has some pretty fascinating stories. When I asked him to tell me something interesting or unique about himself, this is what he told me:
I had to make another bucket list because I accomplished everything on my first one. I wanted to be in movies, I did that. I wanted to be a professional football player, I did that. I wanted to travel all over the world, I did that.
As a film actor, Frank has portrayed the New York serial killer, Joel Rifkin, and on the stage hes played Kenickie in a production of Grease. And hes worked alongside fellow Bucks County native, Justin Guarini in his sketch comedy show, Sketched Out.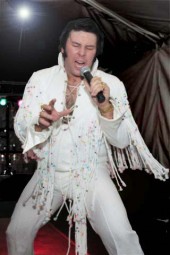 Hes also a local celebrity as the lead singer in the band, Philly, Rock, and Soul, and as an Elvis Tribute Artist. On the weekends, you can find him with his deep, soulful voice and sweet side burns donning the famous Elvis suit or leading crowds in Karaoke.
Another item on his first bucket list was to have a family something he has also happily accomplished. His young daughter even calls him a hero because of the time he saved a little boys life while on vacation in Disney World by pulling him out of the way of an on-coming car.
And if singer/performer/Elvis Artist/actor/Telikin sales lead/life-saving hero/father/husband doesnt seem like enough, hes also an ordained minister whos had the honor of marrying couples.
On his next bucket list is to find the perfect house with backyard thats vacation-worthy and a man-cave in the basement. Given his track record, I have no doubt hell get to cross that one off soon.