by helping our customers, and we think they do an amazing job.
I know that I could tell you about how great these team members are, but I thought I'd let our customers sing their praises instead!
Today, I'm giving a shout out to Paul. He's been a great asset to our team here at Telikin, and many of our customers get the joy of speaking with him on the phone. One of those customers, Nancy, after her experience calling up tech support and working with Paul, sent us this email: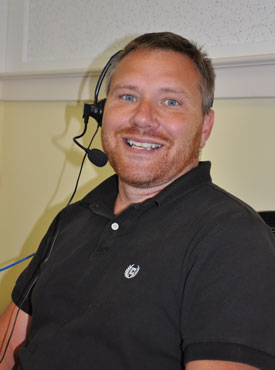 "Paul, Thank you so very much for your outstanding help. You were patient, informative in all your explanations and so very knowledgeable. You don't even realize the importance of the form in that PDF so you were a lifesaver for me today. Please show this e-mail to your supervisor so he knows what an asset you are to the company. I used to run a large office staff and it had always been the truth to me that when you deal with the public they are quick to condemn and very slow to compliment. I always said that if I deal with someone as kind and knowledgeable as you were to me, it should be put in your Personnel file. Thank you again."
Thanks to Nancy for sending us those kind words, and thanks to Paul for his excellent efforts!