Here at Telikin, we aim to provide excellent technical support to our customers. Our Tech Support agents are not only knowledgeable and helpful, they are also very patient and friendly! Jason is one team member that demonstrates these qualities on a daily basis.
Telikin Customer Clarence H., said:
I would like to get [a] message to the upper level of your support network with regard to one of your employees. Jason G., in my opinion is a very valuable member of your support staff and should be recognized as such. He not only has great knowledge and public relations skills, but also has the tenacity of a pit bull...He was a great help to a 78 year old guy with the computer literacy of -10. Thanks Jason!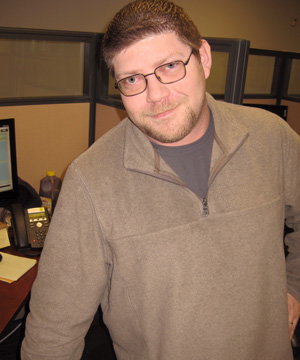 Telikin Customer B. Soland wrote in his Amazon review:
So far Telikin support has been excellent. Yesterday I set up a conference call with Telikin support from my home with Mom sitting at her computer at her home. We both used the speaker function on our phones so we could take notes and operate our computers. Jason, a Telikin Tech, answered our phone call within minutes and was very helpful. He spoke slowly to Mom, and had great patience with her. I don't know how long Telikin can keep up this level of service, but it is the best I have ever experience from ANY vendor.
Read the rest of this review of Telikin on Amazon.