or lonely. Select AARP Foundation Tax-Aide Sites were surveyed, and these were the top reported reasons why older adults (age 60+) may feel isolated: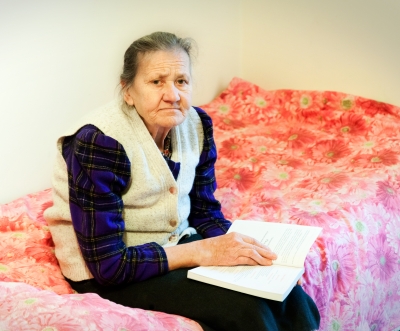 48% Family and friends too far away
42% Family and friends too busy
29% No access to Internet at home
17% No longer drive or don't have a car
13% Caregiver responsibilities
12% Physical limitations
10% No public transportation
Loneliness in seniors is a major risk, even for those who may be married or living with family, as noted in a recent study on loneliness at UCSF. The numbers above are note-worthy because they explain more about the reasons behind why seniors feel isolated and lonely, which means we can get closer to how to solve this problem.
The AARP Foundation recognizes this too; the article ends by saying, Next steps for AARP Foundation: learning how to help repair and strengthen the broken links.
One suggestion for addressing isolation in seniors is to help get more older adults using a computer and connected to the internet.
How the Telikin computer can help seniors feeling isolated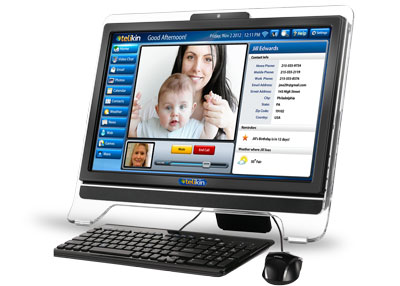 A computer for seniors can actually help address the top 4 reasons of isolation:
#1 - Family and friends too far away: Email and video chat give seniors the chance to connect with friends and family members who live far away. #2 - Family and friends too busy: Social networking sites like Facebook can keep seniors in the loop when other friends and family members are posting and sharing. Also, social sites can help seniors create new friendships and find new groups of people who share similar interests.#3 - No Internet access at home: Traditional computers can be frustrating or intimidating for many seniors. An easy to use computer with great support helps them get connected to the internet (and even enjoying doing it!)#4 - No longer drive or don't have a car: For seniors with decreased mobility or who lack transportation, a computer connected to the internet gives them the opportunity to accomplish errands such as online banking and grocery shopping
As Ive said many times before, technology does not eliminate the need for human relationships; however, computers provide another avenue of communication and interaction. Computers can even enhance independence for older adults and help them stay in their own homes longer. By giving seniors another way to connect with the world, they can feel included, rather than excluded, from it.
Give me your take on reducing feelings of isolation in seniors by leaving me a comment below.
You can read the full report from AARP's "Alone and At Risk" here.
2/1/13 Update: I wanted to share this comment that a Telikin customer recently made on the Telikin Facebook page:
"Bought this computer for my mother who is mostly housebound and completely non technical...she has been emailing and skypeing family and friends. She told me that she feels less isolated and alone...thank you Telikin!"
This comment is a perfect real-life example of how a computer helps overcome isolation, so I thought I would share it with you!
Photo courtesy of "graur razvan ionut" on FreeDigitalphotos.net