T.J. McCallum, Ph.D, a Professor of Psychology, that looked at technology and socialization in older adults. Out of his research McCallum found that seniors who use technology have higher self-esteem and greater social interaction than those older adults who do not use technology.
Learning New Skills
Though not cited by Professor McCallum as a reason for the higher self-esteem, learning a new skill (such as using a computer) surely can help boost the confidence level of an aging adult. Every day at Telikin, we hear seniors say they thought they were too old to learn computers or that the technology age has simply passed them by. However, once they get started with Telikin, and our Support Team shows them how to do a few things, they start realizing that the computer is really something they can utilize!
Warding off Loneliness in Seniors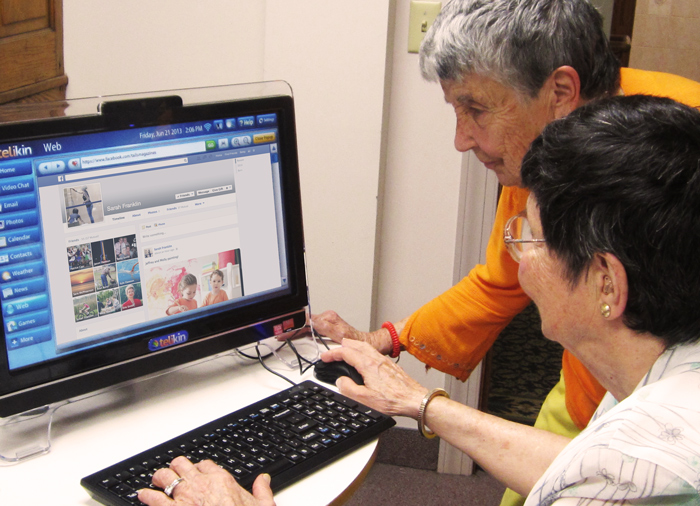 Given that isolation and loneliness are major threats to aging adults, this study is very encouraging about the benefits for using technology to help seniors feel more connected and engaged with people. New technologies, such as email, video chat, and social networking sites, offer ways for seniors to feel included, rather than excluded, from family happenings and current affairs.
Today, families dont always live close by, and most members of the family are already communicating online. Getting grandma and grandpa on the computer is a clear way to help them stay updated about what everyone is doing.
This is precisely why we developed Telikin to help more people stay connected to their families. This connection helps ward off loneliness and depression, and the added bonus, as Professor McCallums study shows, is that using the technology helps boosts their self-esteem!
Read the article on Mashable, Social Savvy Seniors Have Higher Self-Esteem